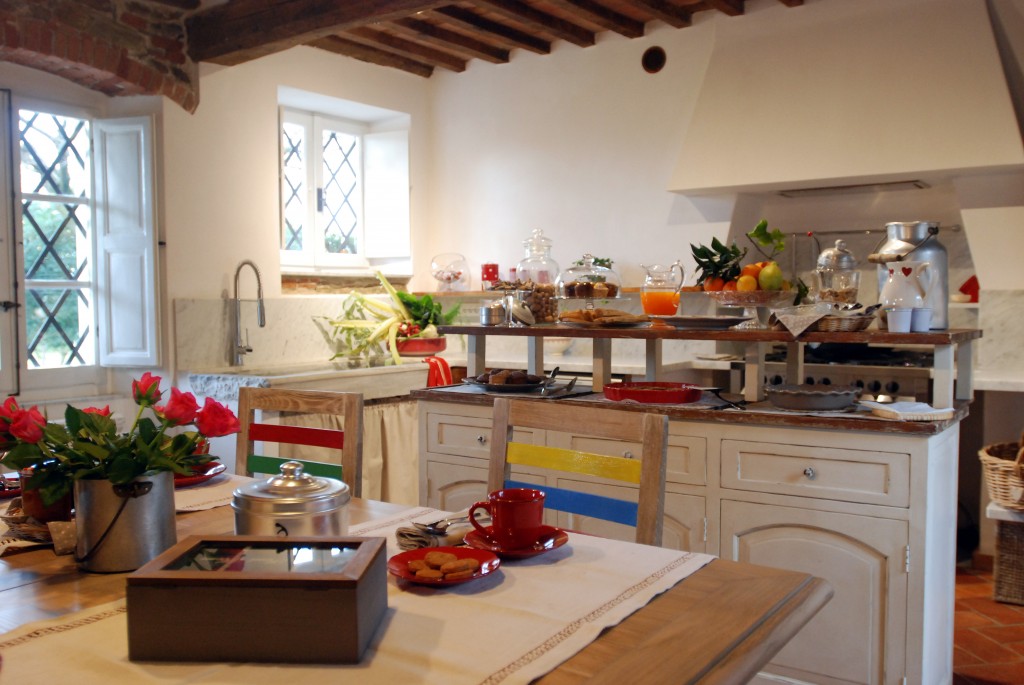 The good influence of the sea and the protection of the Apuan Alps lend a mild climate to our territory, similar to that of some Mediterranean islands and very favorable to agriculture.
Thanks to this temperate climate, there are vines, citrus and olive trees and a huge variety of vegetables and fruit: the country guest house is a certificated organic producer of these traditional products.
Seasonal products from our vegetable garden and from the orchard, daily picked, are the ingredients of our recipes.
In accordance with different seasons, guests will be able to have a different, plentiful, varied and genuine breakfast that they can enjoy in the traditional open-plan kitchen or, in the garden, in the shade of tall trees.
Upon request, it's possible to organize dinners for small groups of people.
Should you have any particular dietary requirements, please inform us in advance: we can serve special meals upon request.